Cotswold tours from Gloucester
Booking a Cotswold Tour from Gloucester
Let us take you on one of our Cotswolds tours from Gloucester. It takes less than 20 minutes to reach the lovely Cotswold village of Painswick. Swap the majestic Gloucester Cathedral with the Grade I listed Church of England parish church of St. Marys. Evidence suggests the Church was built between 1042 and 1066. Now the church is probably best known for its 99 yew trees in the churchyard.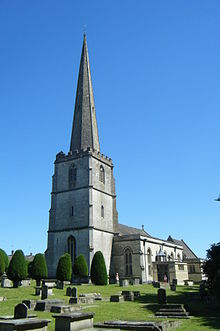 History of Painswick
The Iron Age
There is evidence that this has been a settlement as long ago as the Iron Age. There are defensive earthworks at the nearby Painswick Beacon.
The local Monks
For nearly 900 years the land know as Prinknash has been associated with the Benedictine monks.
Prinknash Abbey
This setting of Prinknash Abbey is typical of many of the major attractions in the Cotswolds in that it is hidden away in the countryside of the beautiful Cotswolds. Guided tours are the best way to find these hidden gems!
Winchcombe
One town we would recommend that you visit on one of our Cotswolds guided tours from Gloucester is Winchcombe. It is an ancient Anglo – Saxon town set in a beautiful Cotswold valley. The name 'Winchcombe' means valley with a bend – today the town still retains streets which curve gracefully along the 'combe' ( valley). Enjoy a Cotswold cream tea here – something that Cotswold tourism is famous for.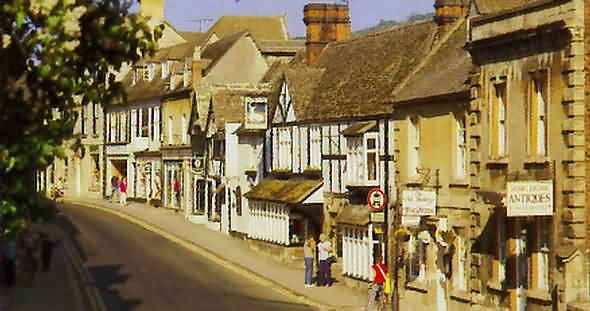 Stanton
No Cotswold tours from Gloucester would be complete without visiting the settlement of Stanton.
Stanton is possibly one of the prettiest and idyllic villages in the whole of the Cotswolds. Little has changed in 300 years.It has a very pleasing long main street. A holiday in the Cotswolds is complete once you have visited this sleepy village with no commercialisation apart from the Mount Pub from which you get great views of the Vale of Evesham.
Snowshill
One Cotswolds village that is missed of the big bus tours is Snowshill. In the summer months of June and July the lavender farm at Snowshill is open to visitors. Fields of Lavender are commercially harvested and the Lavender oil is used in soaps and cosmetics.
There is also the lovely Snowshill Manor which is now looked after by the National Trust. Charles Wade collected many and varied objects from around the world and these are displayed in the Manor House.